Watch faces selected as Best of 2022 by Fitbit

Devendra Nationalwala | 02 Jan 2022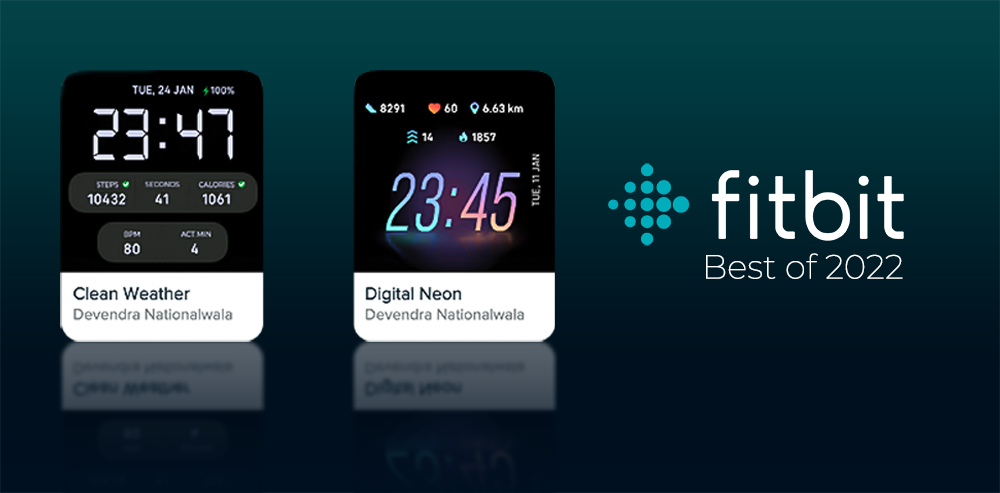 I am thrilled to announce that my watch faces, "Clean Weather" and "Digital Neon" have been selected as the "Best of 2022" in the Fitbit Gallery! It's an honor to have my designs recognized in such a prestigious competition, and I couldn't be more proud of the hard work and dedication that went into creating these watch faces.
Clean Weather is a sleek and minimalist design that provides all the information you need at a glance, including the time, date, and current weather conditions. It's perfect for anyone who wants a simple, yet stylish watch face that is easy to read and understand.
Digital Neon on the other hand, is a bold and vibrant design that features bright neon colors and a digital display. It's a great choice for anyone who wants a watch face that really stands out and makes a statement.
I am incredibly grateful to everyone who supported me throughout the development of these watch faces, and I hope that they continue to bring joy and convenience to Fitbit users around the world. Thank you for taking the time to check out my site and learn more about my designs.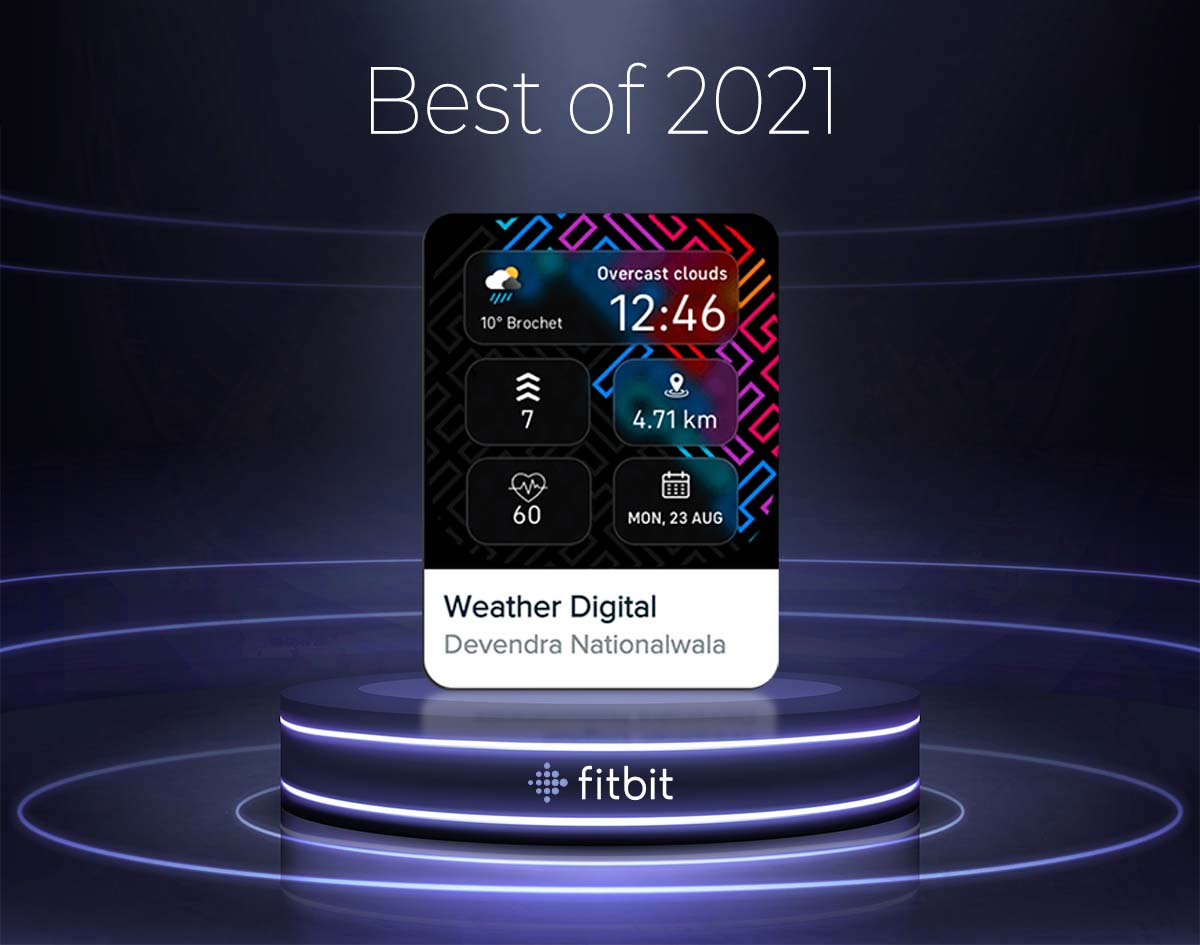 Weather Digital was the first watch face I created that has integration with weather APIs. As fitbit device doesn't have higher resolution displays like other manufacturers in industry, the choice of display elements was challenging.
It displays heart rate, active minutes, distance walked, steps and weather condition. It has got great attention from fitbit users which made it the Best of 2021.
Sport Mode was another clock face that I created. It had been displayed as Staff Pick by fitbit.
A journey of a thousand miles begins with a single step.
On my birthday, my wife gifted me a Fitbit Versa 2 and I was excited to explore its features. However, after searching for the perfect watch face, I couldn't find what I was looking for. So, I decided to take matters into my own hands and design my own watch face.
I delved into the Fitbit SDK and created my first watch face. It was a thrilling experience, and I enjoyed the process so much that I created more watch faces over the next few days. I received great feedback from other users who appreciated my designs, which prompted me to publish them for free on the Fitbit gallery.
For me, designing watch faces is a hobby, just like my passion for photography. It's not about earning money, but about learning and exploring new things. I take pride in designing watch faces that other users enjoy, and I'm thrilled when Fitbit shortlists my designs. These accomplishments are my rewards, and they motivate me to keep designing more watch faces in my spare time.